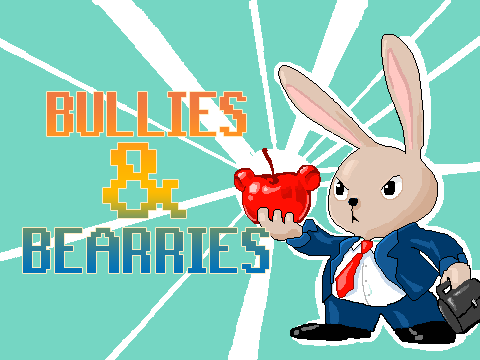 Bullies & Bearries
A downloadable game for Windows and macOS
VOTE FOR OUR GAME BY LIKING IT ON FACEBOOK HERE!

Made by Team lolrsk8s at the DBS Digital Game Jam 2015. The theme was "The Bulls and the Bears".
You're a new bunny at the office, and your boss has tasked you with collecting delicious Bearries to power the workplace — which is more difficult than it looks! In a game of risk and reward, choose to give away your bad berries to rampaging Bullies in order to grow your Juice Bar, allowing you to survive longer in the terrifyingly bright landscape of the Bearry Farm your boss has cast you in. Fail to keep your Bar at satisfactory levels — and face your boss's wrath!